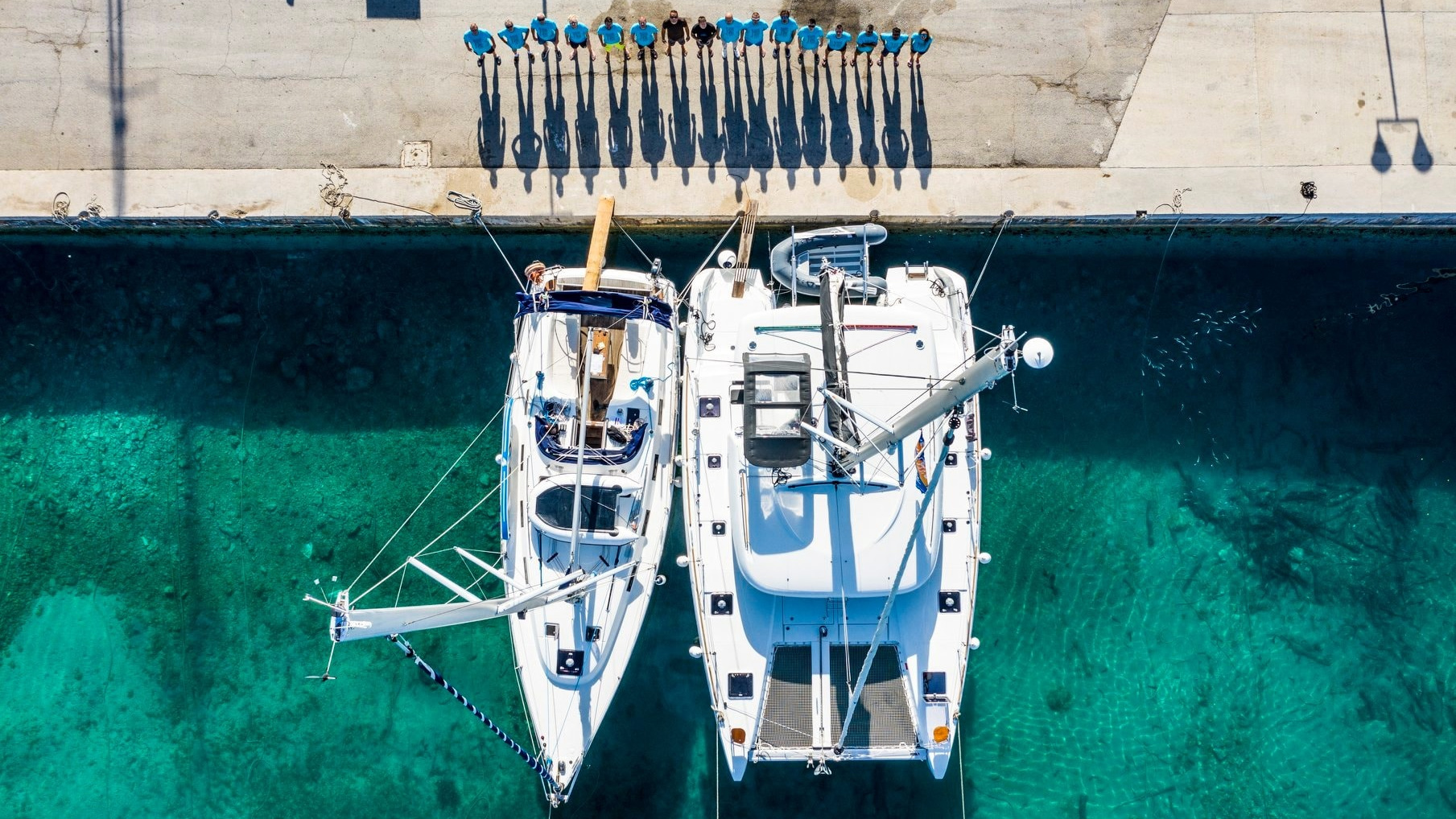 Deposit 50% of the rate after the check-in
Surcharge 50% at most 1 month before the course starts.
Upon cancellation by the participant, cancellation fees are as follows:
100% in the period 0 - 30 days before the course starts
50% in the 30-30 days before the course starts
0% in the case of third party replacement of a course participant.
Weekly rental and boat insurance
Instructor of English
Skipper
Teaching materials
Final cleaning of the ship
Bedding
Anchor fees at the home port
Insurance of persons
Tourist tax 10 HRK (1,35 €)/person/day
Consumed fuel (10-20 €/person)
Charges for anchoring and staying in a non-home port (20-30 €/person)
Diet + drink
Transport (it is solved in the form of co-driving in the car, it is also provided for the captain of the ship)
In spite of the fact that Croatia is during the summer time considered to be an area with quite stable climate, we recommend you to be prepared for a windy and rainy weather as well. Do not underestimate the intensity of the Adriatic sun and don't forget to take a sun block with protective factor, sun glasses and a hat. On the boat you can only have light soles. Don't forget to take waterproof clothes (preferably a jacket with a hood), plastic raincoat, warm pullover and neckerchief. The other things you will need for your stay are identical with those you take with you for a vacation at the sea side.
How do the lessons look like?
Back home we are used to a standardized picture of a teacher standing in front of the blackboard and a class full of students, who quietly sit in their desks and don't show much of an interest for the learned material. In our courses everything runs a bit differently. The lectures are given to a small group of students so the teacher can pay more attention to each of the students individually, which increases the intensity and effectiveness of the course. Our lectors use the latest methods of teaching.
What can you look forward to?
A week spent on a sailing boat and 24 hours of English lessons.
Central Dalmatia - Sukošan
Boating on Saturday after 5 pm and disembarking the following Saturday until 9 pm